Food packaging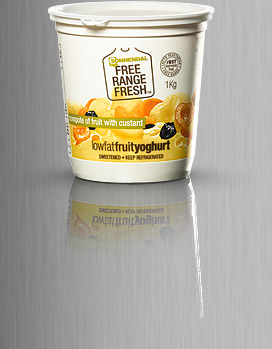 Sonnendal – Fruit with custard yoghurt
South Grafica created the packaging photograph for Sonnendal's new yoghurt product.
Graphic design by Howard Deary Design.
About Sonnendal dairies
Sonnendal dairies is a major producer of fruit juices, yoghurt and other dairy products. Each day they supply between 80 000 and 122 000 litres of milk to various retailers, both locally and internationally.